The Children's Advocacy Project in Casper, WY was the recipient of a $5,000 Community Investment Grant from local energy transportation company, Enbridge.
Funds donated to the Children's Advocacy Project will support the effort to continue to improve the community response to the broad and devastating impact that child maltreatment has on individuals and the community through comprehensive services such as, forensic interviews, counseling services, child and family advocacy, and more.
All services received at the Children's Advocacy Project are at no cost the child victim and their non-offending caregivers. Donations received help to continue this work throughout the state. Donations can be made to support CAP at www.childrensadvocacyproject.org.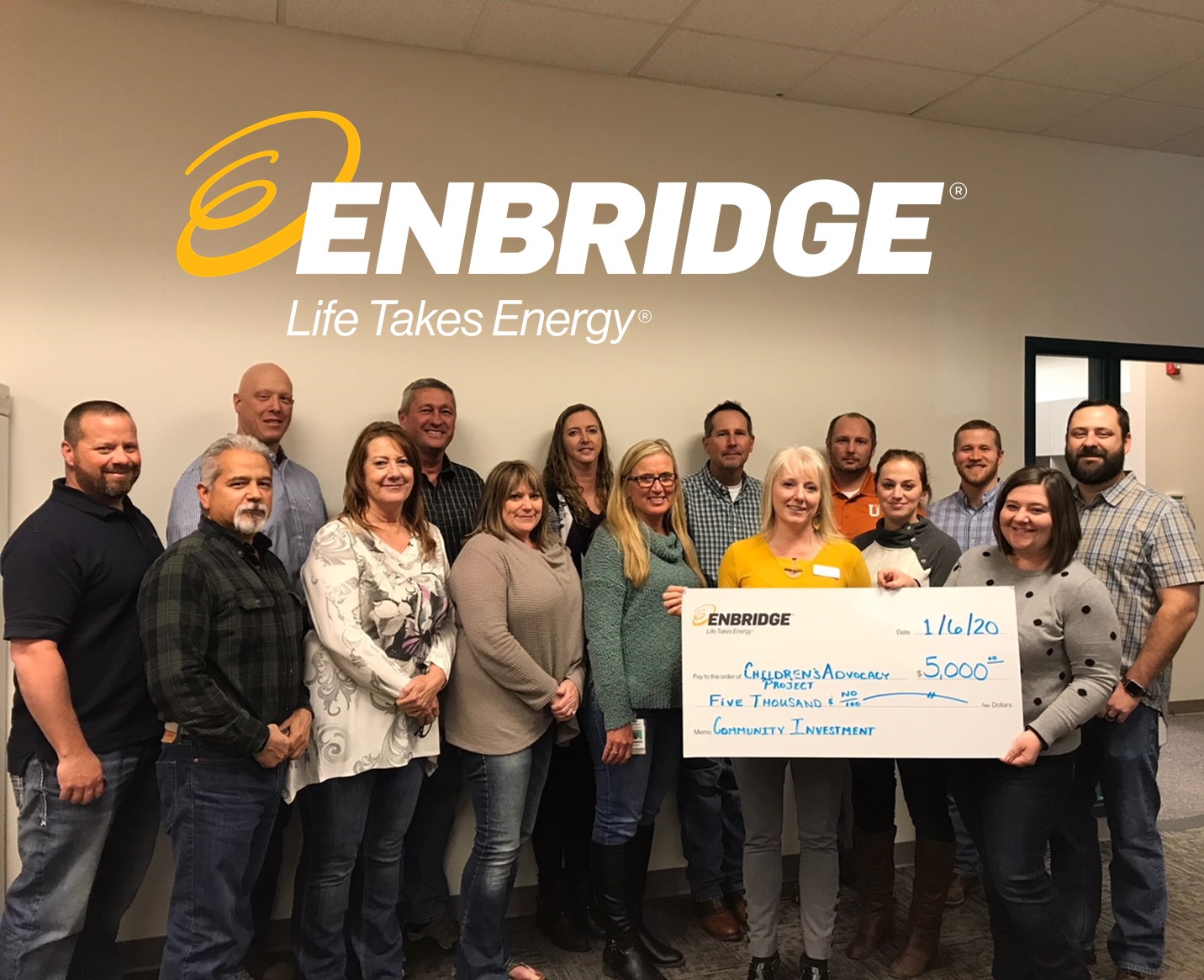 About Enbridge
Enbridge Inc. is North America's premier energy infrastructure company with strategic business platforms that include an extensive network of crude oil, liquids and natural gas pipelines, regulated gas distribution utilities and renewable power generation. The Company safely delivers an average of 2.9 million barrels of crude oil each day through its Mainline and Express Pipeline, and accounts for nearly 65% of U.S.-bound Canadian crude oil production, and moves approximately 20% of all natural gas consumed in the U.S. serving key supply basins and demand markets. Enbridge also has interests in more than 2,500 MW of new renewable generating capacity in North America and Europe. The Company has ranked on the Global 100 Most Sustainable Corporations index for the past nine years.
More information about Enbridge Pipelines can be found at www.enbridge.com.